Empower West Africa with Solar Energy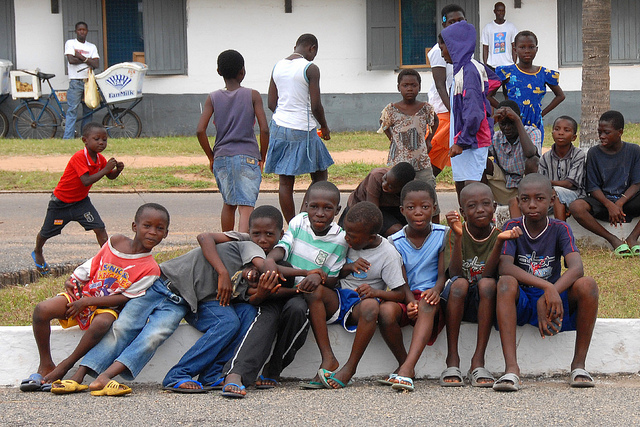 An opportunity to bring solar power to deserving organizations in West Africa
Solar-Light would like to partner with you to bring solar energy to NGOs, churches, schools, and clinics that you serve. Solar Light's proven systems provide power for lighting, mobile phones, computers, and other equipment. Our subsidiaries in Africa provide the installation under the supervision of Solar Light Inc., our US-based company.
We supply and service systems in the following countries:
• Ghana

• Benin

• Ivory Coast

• Liberia

• Mali

• Sierra Leone

• Togo
How it works:
You and your group identify a beneficiary organization in one of our service countries.
The people you work with would love to have a reliable energy supply.
You contract Solar Light in the US to undertake the project in Africa on your behalf.
Solar-Light's Africa team will supply all materials and work with you to get it installed professionally.
Your site now has clean, reliable solar energy.
Solar Light offers a one-year warranty on the system's performance as well as lifetime support.
Solar Light has been in business since 1998, and has installed hundreds of systems in West Africa using world class materials and engineering. By choosing to work with us we save you the trouble of sourcing and shipping materials to the beneficiary organization.
Here are some of the non-profits we have worked with in the past to supply clean, reliable energy:
IHDN Hospital – Agbozume, Ghana – installed a 3 kWp system that provides 15 kWh/day solar energyAmansie Resources (School) – Prestea, Ghana – installed a 150 Wp system that provides 200 Wh/day solar energy

St. Matthias Hospital – Yeji, Ghana – installed a 250 Wp system that provides 500 Wh/day solar energy
We also guarantee our work to make sure it is built and supported to the highest standards. Best of all we are just a phone call or short visit away from you if you should have any questions or concerns, or if you just want to follow up on the progress of your project.
Want to learn more?
Contact Paul Ballenger at 615-330-9993 or by email at paul@solar-light.com.